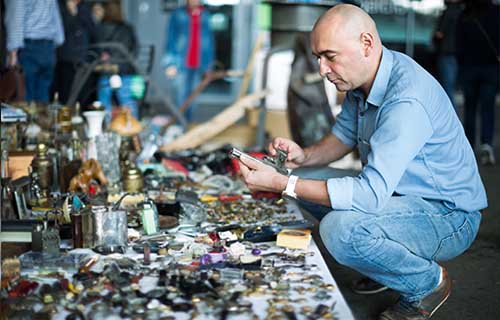 If you're dealing with an estate that needs to be sorted and liquidated, Estate Pro is ready to help. More than just estate liquidators in Lakewood, CO, our capabilities include everything you need to properly handle an estate, regardless of your situation.
Appraisal:

We properly identify all of the items being put up for sale, ascribing the right value to each in order to help facilitate more sales and the best possible returns.

Clean-outs:

Call on us to completely empty a home, liquidating and disposing of everything to ensure it's ready for sale.

Liquidations:

We liquidate assets for residential and commercial customers. Regardless of the reason for liquidation, we can handle it from start to finish.
With more than 4 decades of experience behind us, trust our team to handle appraisals, clean-outs and liquidations of any scale.
Why Choose Estate Pro?
Clients choose Estate Pro for estate sales service in Lakewood, CO because of our professionalism, attention to detail and seasoned experience. Here's what you can expect when you work with us:
We don't pile up sales. Instead, we schedule one at a time so we can focus on your estate, giving it our thorough attention and making sure everything is handled with the utmost care.
Our tenured professionals price everything based on skilled appraisals and organize your estate appropriately, to ensure buyers are enticed by the selection and willing to pay the best price for your assets.
Everything we do is presentable and professional. We're not a fly-by-night company! We do everything with transparency and care, always keeping you in the loop and making sure your estate is handled how you want it to be.
While other companies will attempt to over-price items in the interest of driving a hard bargain or making maximum return, we price items fairly to encourage more sales. Every item is properly appraised and priced to move.
We won't set items aside for ourselves or pilfer from your assets to get a great deal. We price and put everything up for sale, always giving prospective buyers the right to purchase items at the sale price.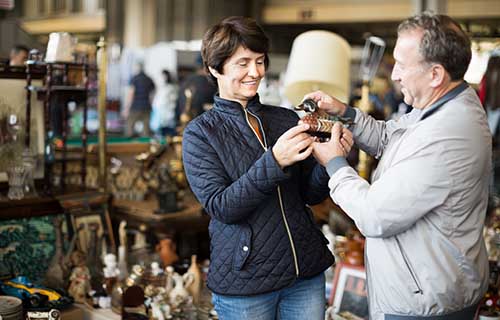 Liquidate Your Estate
If you're ready to liquidate your estate, choose the company that's going to give you the best possible results: Estate Pro. Contact us today at 303-880-2555 to discuss your estate liquidation needs with our professional team.